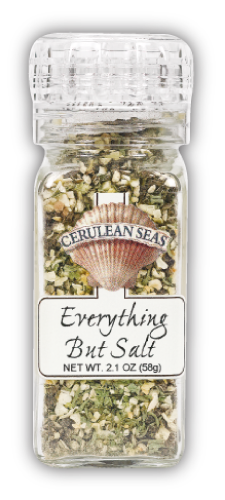 Cerulean Seas


Grinder Everything But Salt

2 OZ - 6 Pack

Slot# 241133, UPC# 041278-241139

The depth of flavor achieved when using fresh ground spices is remarkable. Cerulean Seas grinders offer the highest quality seasonings you can grind freshly every meal. For our sodium conscious customers, this Everything But Salt grinder will soon be your go to seasoning!